This article may contain affiliate links. This means that at no extra cost to you, I may earn a commission if you use one of these links to make a purchase.
Read the full disclosure
.
Looking for fitness-related vacation ideas? Pole Dance Retreats are a great way for pole addicts spend your summer holidays. They also offer a chance to enjoy different cultures around the world while doing what you're passionate about. Pole Dance Retreats or other fitness-based vacation activities are a big business. Several years ago, many of these events did not exist but have exploded in popularity in recent years.
Imagine being in a paradise-esque destination, surrounded by like-minded people, and doing what you love. That's exactly what you could have if you choose one of the several pole dance retreats for your summer vacation in 2018!
There are retreats for pole dancers that take place all over the world, so if you're passionate about pole dancing and you're planning a vacation this year then you should seriously consider trying a pole dancing retreat.
Amazing Pole Dance Retreats to Visit in 2018
Phuket Pole Retreat
2-7 December 2018 (5 days)
Phuket, Thailand
$899-$3855
Intermediate level or above
This 5-night pole retreat and Spa package includes 12 hours training over the 5 days. There will also be a selection of workshops and classes. Private lessons are also available.
The retreat is open to intermediate level and above as classes will be allocated according to personal levels.
You will also be able to use the resort's beautiful spa facilities during your stay. Before you leave, there will be a farewell party in Patong that will give you a chance to experience the famous Phuket Nightlife, and a chance to perform in a Thai club on their 5m pole!
The Phuket Pole Retreat sold out in 2017 and rooms within in the Resort are selling out as we speak! This is one not to be missed!
Phuket is a well-visited Island in the South of Thailand. The weather in December will be warm and dry, as opposed to hot and humid in the summer. There are plenty of other areas to explore in the South of Thailand, so make your trip slightly longer to include some island hopping, snorkelling and cultural exploring.
Learn more about the Phuket Pole Retreat here
---
International Pole Training & Retreat, Budapest
29th April – 4th May (6 days) 
Budapest, Hungary
£199 – £575
Open to all levels
This 6-day event has 4 days of actual pole training and workshops, which gives you plenty of time to explore the beautiful Budapest.
The event offers shared accommodation, this can also be changed to private single or double rooms at extra cost. The website lists all these options as part of the schedule but does advise that they are subject to change.
The retreat is suitable for all levels of dancers from beginner to Advanced and all ages. Private lessons are available as well as a range of other activities.
Again this event advises that it will sell out so booking asap is advisable!
Learn more about the International Pole Training & Retreat here
---
Barcelona Pole Camp 2018
20-27 June 2018 (4- or 7-day options)
Barcelona, Spain
£420-£1215
Open to all levels
The Barcelona Pole Camp includes a welcome dinner, city excursions, 25 hours of training (both on and off the pole), daily yoga lessons and workshops.
All levels are welcome, the 4-day option does not include accommodation but the 7-day option does. There are also discounts if people share rooms.
There will be plenty of opportunities to go to the beach and explore the wonderful city of Barcelona!
Learn more about Barcelona Pole Camp 2018 here.
---
Australian Pole Festival
11-14 October 2018
Gold Coast, Australia
$695-$1495 AUS
Open to all levels
This event will include workshops with the best national and international Instructors as well as stalls to buy various pole related clothes and accessories
3-nights in luxury accommodation is available and is only 200-meters from the nearest beach. There will be a formal welcome dinner on the first night, with healthy breakfast and lunch options.
Learn more about the Australian Pole Festival here.
---
Pole Camp Corfu 2018
May 1st to 20th
May 20th to 27th
June 3rd to 10th
Corfu, Greece
£589
Pole Camp Corfu has been running since 2015, it includes daily pole classes with instructors and 2 instructor-led workshops. Accommodation is included with welcome meal and drinks, breakfast.
The site also includes a hoop frame, swimming pool, free sunbeds and parasols. There is a bar that serves hot and cold freshly made food and drinks. The accommodation is only a few minutes walk from the beach, local restaurants, bars, the pole studio and shops.
Learn more about Corfu Pole Camp 2018 here
---
Rock 'n' Pole High School
13-15 July 2018
Hollywood, California, USA
$1,285
After a welcome dinner and drinks, you can choose 5 workshops to attend throughout the event. Transport is provided in the form of a school bus, you also get a number of free goodies including a t-shirt, poster and hot pants.
As part of the registration, you have to choose instructors that specialise in the workshops that you want to take part in, so register early to avoid disappointment.
Learn more about Rock 'n' Pole High School here
---
Croatia Pole Camp
27-30 September 2018
Pula, Croatia
€400-450
Open for all levels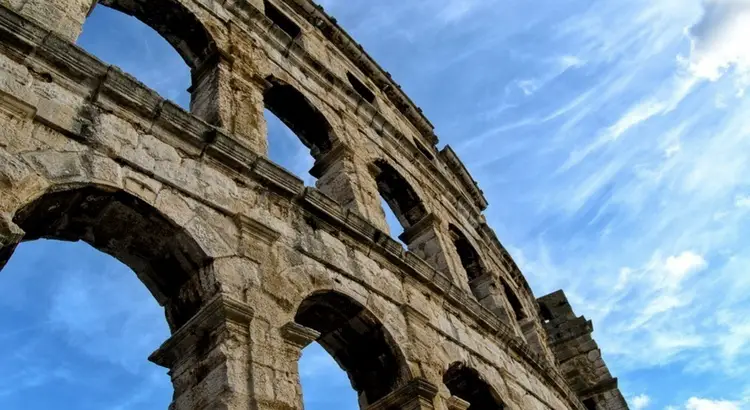 Croatia Pole Camp is a very successful and popular event on the calendar and 2018 will be no exception! This year's programme is packed full of workshops and other activities at a very reasonable price.
Make sure you register early so you don't miss out!
Learn more about Croatia Pole Camp here
---
Pole Expo
6-9 September 2018
Las Vegas, Nevada, USA
$69-$199
Open for all levels
Pole Expo is one of the largest, longest running events in the pole fitness industry. Its programme is packed full of activities, workshops, lessons, opportunities to try innovative new products and much more.
Plus, it takes place in the fabulous Las Vegas! Day passes are available as well as accommodation options for the entire event.
Guets get a discounted rate at the Hard Rock Hotel – this is not to be missed.
Learn more about Pole Expo here
---
Beach Pole / Pole Camp / Pole & Surf
Flexible Dates
Peniche, Portugal
€Various
Open for all levels
Pole Camp is an excellent chance for you and a group of friends to relax and enjoy a vacation based around pole dancing and surfing. This facility even offers professional photoshoots.
You need to contact them to arrange dates, as they don't have fixed evet days like the other retreats on this list. If you're a pole instructor you can also take your students along to learn in a new environment!
Learn more about Beach Pole here
---
PoleCon International 2018
May 31 – 3 June 2018
Orlando, Florida, USA
$85-175
Open for all levels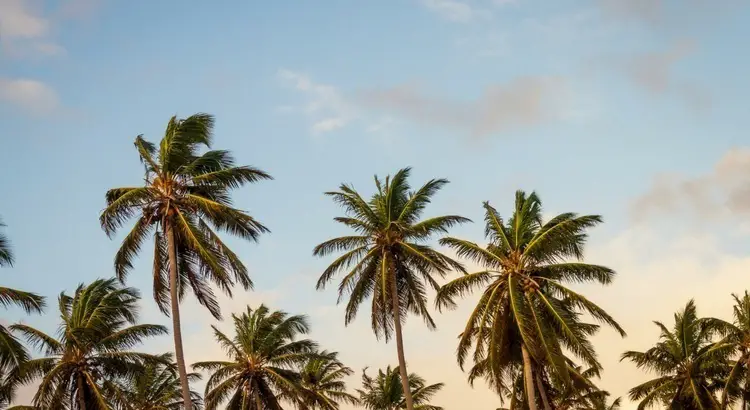 This year's International Pole Convention takes place in Florida. The programme contains performances, workshops, talks, classes, advice and loads more. Lunch is included in the ticket cost, as well as many free seminars and workshops. Almost all of the specialist workshops are available at an extra cost.
Learn more about International PoleCon 2018 here.
---
LuxATL Retreats
9-13 September 2018
Tennesse, USA
And
November 2018
New Orleans, USA
These luxury Stripcast events are all about decadence, authenticity and sisterhood. Expect to 'bare all' so to speak.
All guests must apply and are hand-picked to ensure guests experience the best chemistry with each other. This is like no other pole dance retreat on the list, raw spirituality and personal growth is a big part of what these retreats hope to achieve.
With an exclusive group, you can guarantee a once-in-a-lifetime opportunity with Lux's retreats. "She is activist for women's empowerment through radical expression of the sensual self."
Learn more about Lux ATL's Pole Dance Retreats here.
Have you been on a Pole Dance Retreat?
If you've been to a pole dance retreat on this list or another event and want to let us know about it, write a review or tell a story about what you learned, please submit a guest post to us for a chance for your article to be published on this website and our social media!
---
Pin this Post
Happy poling!
This post contains affiliate links. That means that, at no extra cost to you, we may receive a small commission if you buy a product using one of the links on this page. Read our full disclosure here.