Last Updated on November 10, 2022
This article may contain affiliate links. This means that at no extra cost to you, I may earn a commission if you use one of these links to make a purchase.
Read the full disclosure
.
Are you a pole addict? Does pole dancing consume your thoughts most of the day and night? Do you wake up in the morning thinking about pole dancing?
If this sounds like you, then you may have an addiction to pole dancing! It's not a bad addiction to have, considering the alternatives…
Here are some of the common signs of pole dancing addiction (there is no known cure…)
1. Gemini and Scorpio are not Star Signs, they're pole tricks
If you overhear someone reading out their weekly horoscope only for your ears to prick up when they mention 'Gemini' – then you're well on your way to becoming a pole addict!
2. You're suddenly fascinated with ceilings and how tall they are
If you're ever in the process of moving house, finding the perfect spot for your pole will be at the front of your mind when you're viewing places.
Also, when you're in your friend's houses, you'll be picturing where you would put your pole if you lived here…
3. When you see a street sign that resembles a dance pole, you just can't help yourself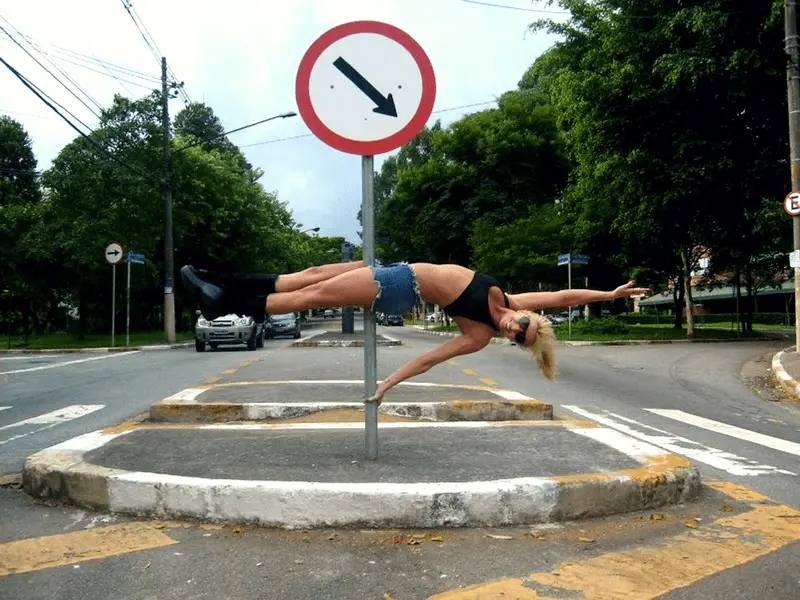 Street signs, street lamps, ceiling jacks, construction scaffolding – if it's tall and vertical then it's just asking to be spun around.
4. You carry some grip aid and maybe even a pair of shorts in your bag, you know… just in case…
You never know when you'll be able to practice or show off your skills, whether it's at a gym, in a nightclub, or even a child's climbing frame… if it resembles a dance pole and you can't resist then you may well be a pole addict!
5. Your legs are adorned with bruises *ahem* pole kisses

Oh, bruises. *Sigh*. When you're a pole addict dancer, they're a fact of life that you learn to live with. The same goes for friction burns, muscle aches and blisters. Welcome to the world of pole addiction!
Related: How to Treat Your Pole Dancing Bruises and Other Injuries
6. When you hear your routine song on the radio, you're actually performing to it inside your head
But hopefully, not like this:
Related: Find the Perfect Song for Your Next Pole Dancing Routine
7. You become stronger than your boyfriend/husband/partner
When your partner starts calling upon you to perform strength-based tasks around the home, you know you've become the strong one!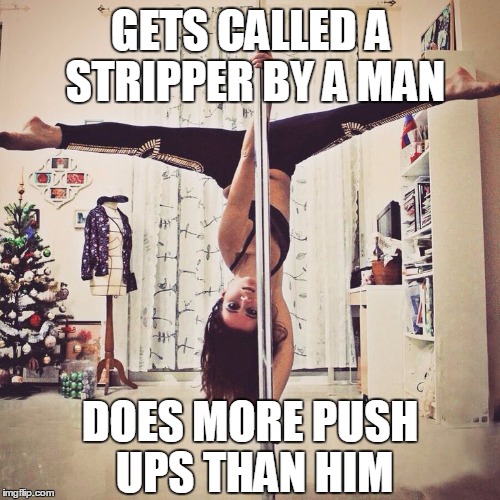 8. You have a wardrobe full of lycra shorts, leg-warmers, stripper heels and other revealing workout attire!
Uh, yeah. Because you totally needed that eighth pair of legwarmers, the third pair of pleasers and a new sports bra this payday.
9. You have an overwhelming urge to run away to join the circus
Because, why not?
Related: If You Like Pole Dancing, You'll Also Be Great at These 12 Workouts
10. You spend your downtime at work watching pole routines and YouTube and reading articles like this on Pinterest!
That's right, I'm talking to you – reading this right now! If your search history is full of pole related articles and inspiration then it's about time to admit that you're a pole dancing addict!
---
Pin This Post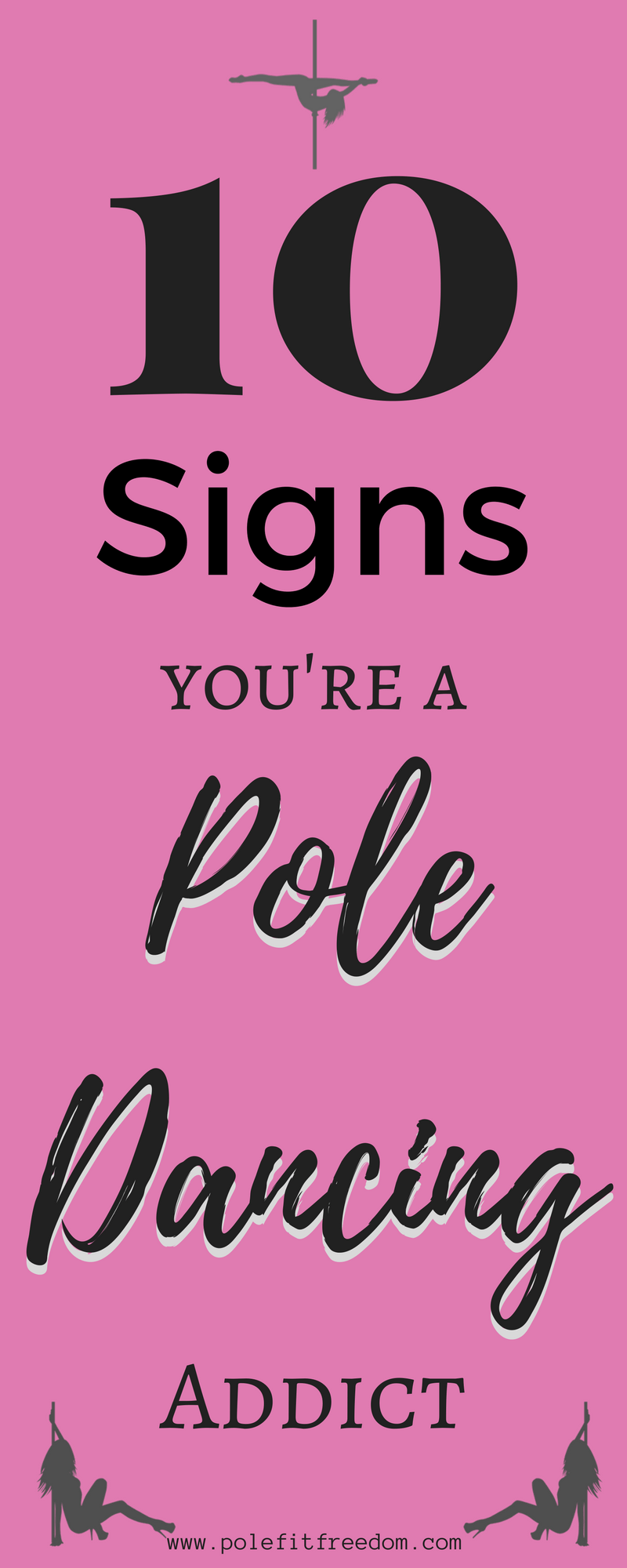 If you love Pinterest, don't forget to join our Pinterest Group Board for pole dancers!
Happy poling!
This post contains affiliate links. That means that, at no extra cost to you, we may receive a small commission if you buy a product using one of the links on this page. Read our full disclosure here.