This article may contain affiliate links. This means that at no extra cost to you, I may earn a commission if you use one of these links to make a purchase.
Read the full disclosure
.
Hello and Happy New Year everyone! Now that Christmas is over, and New Year's hangovers will soon fade away, there's bound to be something on your mind – resolutions. Fitness. Travel. Workout. Goals.
Setting yourself goals for the New Year is a longstanding tradition for many of us. If pole dancing is a big part of your life then it's common sense to set yourself some Pole Goals to work towards this year in 2023!
This article contains inspiration for your pole goals, but ultimately you need to set your own goals which are realistic and achievable for you.
Don't set yourself up for failure by setting yourself impossible goals that you'll only end up disappointed with yourself when you can't reach them. No goals are completely unreachable – but it's sensible to be realistic when goal setting!
Want to become an amazing pole dancer?
Open Dance Academy has over 450 online lessons, by some world famous pole dancing champions! Join now to get:
***GET 10% OFF OPEN DANCE ACADEMY***
Use the code polefitfreedom to get 10% off Pole Dancing Lessons with Open Dance Academy. This is an exclusive offer for readers of this blog!
Pole Goals – 2023 Edition
---
Perfect The Flow
Ok. Let me admit something; I am not a dancer. I may be very athletic and strong and good at the fitness elements, but I am definitely no dancer. The creative side of choreography is not my strong point, so I'm making it my mission this year to get down with the flow and create some beautiful flowing routines with lots of movement and floorwork in between tricks.
Getting good flow is a great pole goal to have for 2023, as you'll be able to freestyle to any music and make it look beautiful.
Tips for Making Your Routines Flow
Watch pole dancers on YouTube for inspiration
Take notes as to how their tricks flow into each other
Find the perfect song that matches your mood
Record videos of yourself so you can watch it back to see how it looks
---
Finally Get Your Box Splits
Argh! The box splits have eluded me for over a decade now (I've been trying since my teens) but I'm determined to make 2023 the year I will get my box splits.
I've been very close before; this was one of my 2014 Pole Goals and I was very strict and disciplined with myself. I did stretch every day, I sat watching TV with my legs in a straddle on the floor. That was the closest I've ever been, so I know I'm capable and I just need to be dedicated enough to finally get there!
Tips for Getting Your Box Splits
Be committed, practice every day
Plan out your stretching routine
Focus on stretching your hip flexors as well as your thigh muscles
Warm-up before stretching
Use yoga blocks to help you stretch further
---
Deadlift Into Everything
I'm often lazy with deadlifts, as in, I only deadlift when I absolutely have to; for example when I'm demonstrating this to students at pole class. However, when it comes to practicing them myself, I'm lazy.
This year, I'm going to change that and make it my mission to deadlift into every move. If you're not at the stage where you can deadlift yet, why not work towards it?
Tips for Deadlifting
Don't expect to be able to deadlift straight away!
Work towards a deadlift in small stages
Aim to lift your feet off the floor first, then bring your knees up, finally try with straight legs
Don't lose faith – this is a very advanced technique and it takes months of training to get it right
---
Improve Your Form
This year, why not make it your pole goal to improve your form on all of the current tricks, moves and spins you've learned? Many pole dancers have moves they don't like, so they rush through them just to 'tick them off' so to speak. Don't let this be you! Become a perfectionist and improve your form on all of your current moves.
Tips for Improving Your Form
Make a list of all the moves, tricks and spins that you're able to perform
Rank yourself out of 10 for each of these moves so you can see where you need to work
Choose a 'trick of the week' and practice that trick every day!
Take photos to monitor your improvement
---
Try Some '30-Day Challenges'
If you're on Instagram or Pinterest you'll have probably seen these! These are 30-day fitness challenges that aim to improve one area of your body, for example, a '30 day squat challenge', where you start on Day 1 with 30 squats, and increase by 10 every single day, with every 3rd day as a rest day. By the end of the challenge, you'll be doing hundreds of squats per day and have a booty made of steel. Win-win!
You don't have to follow the crowds of social media, why not create your own 30-day fitness challenges, to target the areas that you want to target?
Ideas for 30-Day Fitness Challenges
Ab Buster Challenge (a series of ab-busting exercises every day)
Pole circuit Challenge (a pole fitness circuit performed daily)
Yoga Challenge (learning a new yoga pose every day)
Floorwork Challenge (practicing floorwork every day)
Pull-up Challenge (working towards/increasing the number of pull-ups you can manage)
Plank Challenge (hold a plank for 10+ seconds longer each day)
When the 30 days are over, have a rest for a few days then start a new one!
---
Go To 2+ Classes Per Week
If your pole schedule is to attend classes once per week and practice at home when you have time, why not increase your schedule and attend two classes per week? Going to classes is much more beneficial to working out at home as you'll have structure, motivation and be in the right environment for working out.
To really mix things up, if you have access to more than one pole studio, try going to two different schools to see if you can learn something new!
---
Mix Things Up
Don't be a one-trick pony, if you love pole dancing, try your hand at another activity to see how well you do. If you prefer the alternative style of fitness, then there are loads of options for you! From aerial to paddleboarding, to trampolining – you may discover that you have a hidden talent – but you'll never know unless you try.
Related: 12 Other Sports, Workouts & Activities For Pole Dancers To Try
---
Start a Pole Fitness Blog
If you're interested in blogging as a hobby or to earn some extra money, then there's no better time than now to start it! Blogging is also an excellent way of monitoring or keeping track of your progress, as well as sharing with friends and family, and who knows? You may be someone else's inspiration.
Read our guide on How To Start Your Own Fitness Blog, With No Technical Knowledge!
---
Take More Photos & Videos Of Yourself On The Pole
Another way of tracking your pole progress is to take as many photos and videos as possible, and compare them as time goes by and you improve! Also, having loads of photos is a great way to keep memories, so you'll never forget what you were able to achieve!
Read our guide on How to Take Better Pole Dancing Photos Using Just Your Phone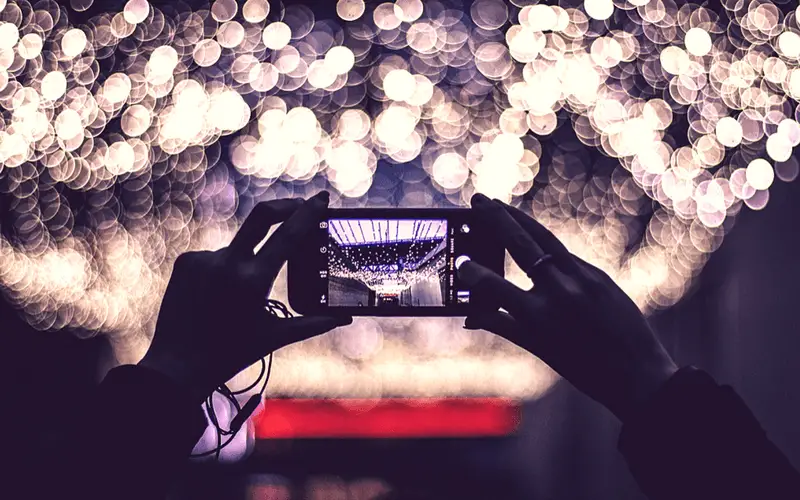 ---
What are your 2023 pole goals?
I don't know about you, but one of my favourite things to do is make goals for the coming year. It gives me a sense of purpose and direction. And in the cases where I meet those goals, it always feels great to tick them off! This article is about setting the right type of goals for you at this time of year. What type are your Pole Goals?! We would love to hear your 2023 pole goals! Leave a comment below to share your pole goals and let us know what you're working towards this year.
Happy poling!
---
Pin This Post
Choose your favorite image to pin this to Pinterest, and don't forget to check out our Group Board for the Pole Dancers of Pinterest!
This post contains affiliate links. That means that, at no extra cost to you, we may receive a small commission if you buy a product using one of the links on this page. Read our full disclosure here.