Last Updated on February 7, 2023
This article may contain affiliate links. This means that at no extra cost to you, I may earn a commission if you use one of these links to make a purchase.
Read the full disclosure
.
Are you looking for inspiration for your pole dance routines? Well, you're in the right place! We've put together a list of the best pole dance routines that we've found on YouTube, although it was very difficult as there are so many talented polers part of the online community.
For this list, we've chosen videos which are unique, inspirational or set a particularly high standard in the international world of pole dancing. Some feature famous pole athletes, some are at-home enthusiasts (like you and me!)
So, here is a list of inspiring pole dance routines from YouTube!
---
Jenyne Butterfly – "The Best Pole Dance Ever"
Music: Florence & The Machine – Dog Days Are Over
If you were in the pole dancing community in and around 2011, you'll probably remember this video when it went viral. Although pole athletes and choreographers have raised the bar in recent years, this class routine is still a great reference to how impressive pole dance routines can be.
---
Jenyne Butterfly (Again) – Miss Pole Dance South Africa
Music: Massive Attack – Angel
This song featured on our list of Dark & Intense songs to pole dance to, this video is the reason why; a dark and intense routine to match this beautiful song by Massive Attack.
---
Anastasia Sokolova – Ukraine's Got Talent Debut
Music: Marilyn Manson – Tainted Love
Anastasia just blows away the audience and the judges with her edgy pole dance routine to 'Tainted Love'.
---
Vladimir Karachunov – Awesome Advanced Pole Tricks
Music: Mike Posner – Cooler Than Me
Just a warning, this guy likes himself quite a bit…
---
Dancindiva83 – They Don't Care About Us
Music: Michael Jackson – They Don't Care About Us
This routine is full of jaw-dropping tricks, she also has a bunch of other great routine videos to check out as well!
Related: Pole Dancing in Music Videos
---
Erika Rogers – Harry Potter Pole Dance
Music: Harry Potter Theme Tune (Dubstep Remix)
Absolutely love routines like this. This just goes to show the endless creativity that goes into putting these routines together.
---
Maddie Sparkle – 2nd Place Miss Pole Dance Australia 2015
Music: Selena Gomez Ft. A$AP Rocky – Good For You / Rihanna Ft. Eminem – Numb
This just shows how much the standard has increased in pole dance routines in recent years. Wow. Just wow.
---
Leanne – Pole Dance Diamond
Music: Rihanna – Diamond
This girl has serious flow. Watch her for her incredible linking moves and floorwork.
Related: R&B Songs For Pole Dance Routines
Want to Learn Pole Dancing?
Open Dance Academy has over 450 online lessons, by some world famous pole dancing champions! Join now to get:
Access to more than 450 high-quality video lessons with the lifetime access option ($350)
Excellent value for money when compared to the price of local pole dancing classes
Suitable for beginner, intermediate, advanced & expert pole dancers
***GET 10% OFF OPEN DANCE ACADEMY***
Use the code polefitfreedom to get 10% off Pole Dancing Lessons with Open Dance Academy. This is an exclusive offer for readers of this blog!
---
Pin For Later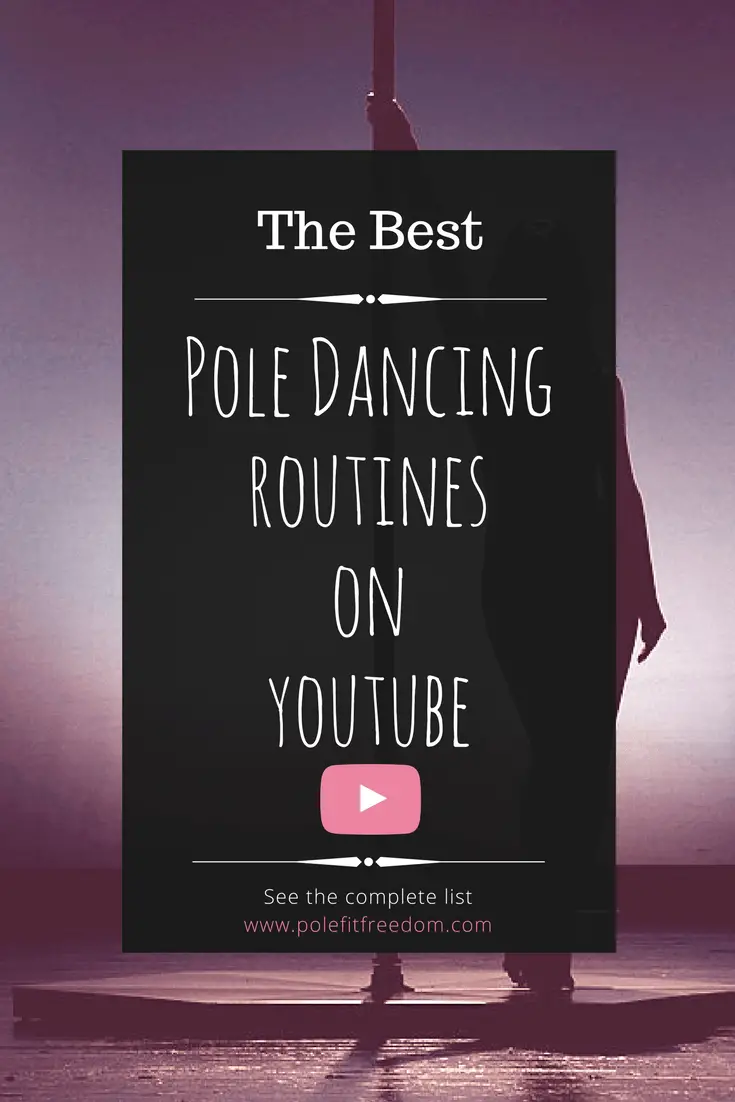 Happy poling!
This post may contain affiliate links. That means that, at no extra cost to you, we may receive a small commission if you buy a product using one of the links on this page. Read our full disclosure here.