Last Updated on February 8, 2023
This article may contain affiliate links. This means that at no extra cost to you, I may earn a commission if you use one of these links to make a purchase.
Read the full disclosure
.
There's dance poles, aerial equipment, clothes, shoes, grip aids, accessories, lessons and loads more exciting products currently on offer over the fall months. in the lead up to Christmas Now is the perfect opportunity to treat yourself and invest in your pole fitness hobby.
No doubt you've been working on your bikini body, so these deals are a great way to show off your talents (and your muscles) and grabbing a bargain in the process.
So, here are some of the best and hottest deals for pole dancers this fall!
Limited Edition Wrist Wraps for Pole Dancers
Protect your wrists and never suffer from aching wrists again with these stylish and unique wrist wraps by SneakyDeez! Your wrists get a really rough deal when you're a pole dancer, so its worthwhile protecting them to avoid injuries while you build strength.
They're limited edition, so if you see a design you like then snap them up quickly before they sell out!
Shop Limited Edition Wrist Wraps Here. 
---
15% off Sexy Pole Wear
If you prefer the sexy outfits over the workout wear, you're in luck!
There's a 15% discount on Upscale Stripper, which sells sexy lingerie, clubwear, insanely high stripper shoes (including Pleasers and Boots)
To claim your discount, use the code RETURN15 – click the banner below to visit their store.

---
Brand new X Pole XPERT Pro
This summer just gone, X Pole have outdone themselves and created a pole that can switch between static and spin just by twisting your wrist. That's right! No more fiddling with hex keys mid-routine, the X Pole XPERT Pro dance pole is a new addition to the market, but you can upgrade your existing XPERT if you have an older model.
Get your brand new XPERT Pro from X Pole (it really is the ultimate dance pole)
---
Brand new Lupit Pole Stage
Yes, you read that right! Lupit Pole has finally released their new pole stage.
These brand new pole stages have a few buying options, but no choice of material or width. All of the Lupit Pole Stages are available in 45mm and in stainless steel only. They can also be easily switched between static and spin modes.
This brand new pole comes in a choice of short legs or long legs (these are horizontal bars that extend from the base of the pole for extra stability). The longer leg option gives additional stability for spinning at height or performing tricks that put a lot of sideways pressure on the pole.
Visit Lupit Pole's Shop for more information
---
Learn to Pole Dance this Fall with Open Dance Academy
If you're desperate to learn pole dancing but don't have any classes near you or lack the confidence to go to a public dance studio, then Open Dance Academy is perfect for you.
All the Open Dance Academy lessons are recorded and shared online, so there's no pressure. You can learn at home, in your own time and at your own pace. You'll also have lifetime access to some world class instructors with a subscription.
Access to more than 450 high-quality video lessons with the lifetime access option
Excellent value for money when compared to the price of local pole dancing classes
Suitable for beginner, intermediate, advanced & expert pole dancers
Their website works on mobiles, tablets, and laptops
A stress-free training environment that you can do in your own time. No driving, parking or stress.
What's more, as a reader of this site you're entitled to another special offer! That's right! You can get a discount on any subscription from Open Dance Academy, all with lifetime access to your chosen course!
Exclusive Coupon Code
Use the code polefitfreedom to get 10% off Pole Dancing Lessons with Open Dance Academy. This is an exclusive offer for readers of this blog!
---
Retreats and Getaways
Looking for a pole-themed fall getaway? Pole Dance Retreats or other fitness-based vacation activities are a big business. Several years ago, many of these events did not exist but have exploded in popularity in recent years.
Imagine being in a paradise-esque destination, surrounded by like-minded people, and doing what you love. There are retreats for pole dancers that take place all over the world, so if you're passionate about pole dancing and you're planning a vacation this year then you should seriously consider trying a pole dancing retreat.
Read this list of pole dancing retreats taking place in 2018
If you've been to a pole dance retreat or another event and want to let us know about it, write a review or tell a story about what you learned, please submit a guest post to us for a chance for your article to be published on this website and our social media!
---
Dance Poles for Dancers on a Budget
If you're in the market for a brand new portable dance pole this fall, but you have a tight budget, then we're here to help!
$200 is a reasonable budget for a dance pole, however, you will not get a dance pole made the big name brands such as X Pole, Lupit Pole and Lil' Mynx without resorting to getting a second-hand one. Being completely honest with you, as a real pole dancer myself – it is worth saving that bit extra to get an X Pole XPERT or Lupit Pole. But, I completely understand the fact that you want to pole right now and saving isn't always an option. That's why, with the help of some of my fellow pole fitness instructors, we've put together a list to help pole dancers on a budget!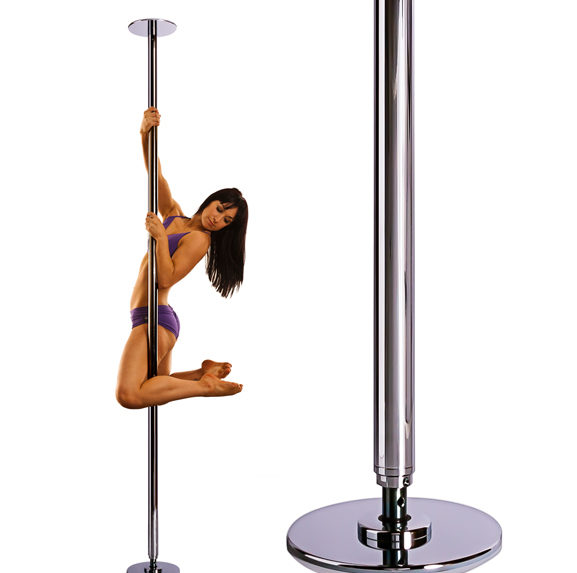 These dance poles for under $200 are completely safe to use, the features, pros and cons are listed underneath each product and they're all compared in a handy table below.
Guess what – you can get yourself an X Pole for under $200…
Click here to see 6 of the best dance poles for under $200
---
---
Happy poling!
This post contains affiliate links. That means that, at no extra cost to you, we may receive a small commission if you buy a product using one of the links on this page. Read our full disclosure here.